Houston, Texas, June 3, 2022 – Twin Eagle Resource Management was Awarded a Silver Medal for EcoVadis 2022 Scorecard.
EcoVadis, the international rating agency that evaluates the performance of companies and their supply chains on environmental, social, and ethical topics, awarded Twin Eagle Resource Management a silver medal for the EcoVadis Sustainability Scorecard 2022. The silver medal places Twin Eagle in the top 25% of the global companies evaluated and recognizes our commitment to environmental sustainability and social responsibility.
"This silver medal reflects our progress in integrating our Core Values with an ESG Program that serves our customers, stakeholders, and communities. It further underscores our ESG commitment to link our business operations, corporate stewardship, and financial success as part of our culture. Our ESG Program efforts will highlight who we truly are as a team and a corporate entity." – Jeremy Davis, President, Twin Eagle
The EcoVadis evaluation methodology is based on international standards similar to the Global Reporting Index (GRI), ISO 26000 and the 10 Principles of the UN Global Compact.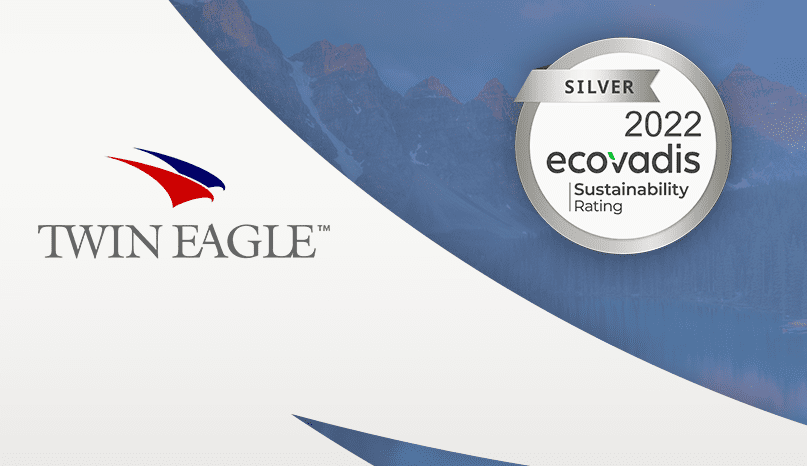 About Twin Eagle
Twin Eagle is a leading North American energy marketer and midstream terminal operator with a focus on natural gas across the United States, Canada, and Mexico. Our vertically integrated business model delivers exceptional results for our customers from the wellhead to the burner tip.